Right to the Void "Light of the fallen gods", recensione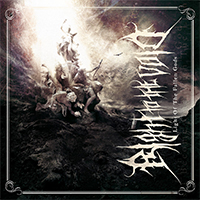 You and the darkness are distinct from each other because darkness is an absence of something, it's a vacuum. But total light envelops you. It's becomes you.
A distanza di pochi mesi torniamo tra le braccia dei Right to the void, band francese giunta al suo secondo full length. Dopo la pubblicazione del Regno della Vanità, il quintetto, ancora in sinergia con la WormHoleDeath Records, sembra voler confermare le sensazioni suscitate con il proprio debut, mostrando tecnica, efficacia, idee e notevole cura, non solo in fase di post produzione, ma anche e soprattutto in fase compositiva.
L'album, come ormai da tradizione accompagnato da una work art ancora di ottimo livello, sembra volersi concedere idee e trasgressioni emotive più marcate (Fate of Betrayal), pur mantenendo la linea creativa degli esordi (Origino f a new world ), giungendo a lambire lande norrene e ricercatezza narrativa.
Il percorso espressivo di questo nuovo Light of the fallen Gods si apre con un graduale climax sonoro, in cui (sin da subito) si percepiscono le radici della band, che sembra guardare al nuovo mondo metal, posando le proprie roots sull'espressività anni'90. La dimostrazione del riuscito connubio, sembra palesarsi nell'overture che, in maniera particolare sui passaggi chitarristici, mostra lo sguardo al passato, qui rinverdito dall'alternarsi vocale. Un approccio stilistico che, pur conducendo lo sguardo verso il death-thrash di stampo melodico, non disdegna alcune forme stilistiche vocali vicine al BM più mainstream.
L'allineamento tra screaming e growl offre spazi esecutivi ben regolati da un sezione ritmica indiscutibile e dagli oculati ricami stilistici, pronti a ricadere verso solos di stampo retrò. L'ottimo impatto sonoro imposto da The sun of the leaving ones si uniforma con la straordinaria Through the grave , con cui la band giunge ad un apice espressivo davvero riuscito. Passaggi chitarristici schizofrenici, abili nel rimandare ad alcune forme poste al confine del death più estremo, attraversano attracchi catchy mai banali. Una via battuta dall'opera martellante di Hugo Blanc, diligente e continuo, interposto tra sferzate dure e spigolose, pronte ad ammorbidirsi attraverso l'incipit di The one who Shoulders the light (Part I) , osservativo ed inatteso stralcio strumentale, il cui marziale intro volge nel breve al bridge sonoro, atto anticipatorio della prosecuzione narrativa, tributo al mondo di Berserk, da cui fuoriescono reminescenze legate all'Hungarian Dance n°5 di Brahms.
A chiudere il cammino sono infine la violenza eloquente di Majesty's Doors e la tirata This is our time , che, pur non donando originalità al platter, conferma l'intensità golden age, in grado di far confluire a se generazioni trasversali di hmk.
Tracklist:
1. Swallow's Flight
2. Death Circles
3. Fate of Betrayal
4. The Sun of the Living Ones
5. Throught the Grave
6. The One Who Shoulders the Light (Part I)
7. The One Who Shoulders the Light (Part II)
8. Majesty's Doors
9. Orignis of a New World
10. This Is Our Time